LINKY FRIDAY is the place where I will list all the interesting and relevant blogs and anything else that I find throughout the week. There is so much information at our finger tips that it would be just plain wrong to horde it. Nothing gets me more mad than when someone knows information that another can benefit from and does nothing. Think customer service rep who has the permission and ability to make things right but does not! I was always taught, "Do not say to your neighbor, 'Come back later; I'll give it tomorrow,' when you now have it with you."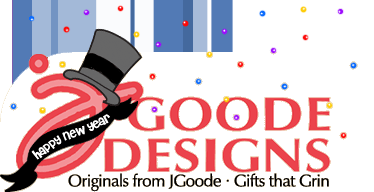 Jen Goode of jgoodedesigns.com is a PROFESSIONAL DOODLER you should really get to know. I met her and her favorite penguins at a Convention in Vegas. This is a site where you can find hundreds of pieces of original art that you can put on gifts and apparel. She is indeed a "professional doodler," and her work can be described as cute, whimiscal, and for the whole family (especially for the girls of the family). Go ahead and take a look at her stuff and let her know that Peter sent ya!
_______________________________


I don't think that I will be able to say enough about this company that I just stumbled upon. BOLDLOFT is a store that you can some really cool stuff for anyone that you are just out-of-your-mind-in-love-with. …..well as usual let me allow them to speak,
We at BOLDLOFT strive to offer gifts which are truly one-of-a kind and perfect for couples, anniversary, wedding, Valentine's, birthday, engagement, or any gift given occasion. Next time when you can't find a gift for your loved one, think about us because there is always something perfect for you at BoldLoft.
Here are a few of their gift ideas and categories:
Gifts for Him

Gifts for Her

Anniversary Gifts

Wedding Gifts

Valentine's Day Gifts

Long Distance Love

Unique Gifts
This is one place that I know that I'm going to write about later on. I mean really, why wouldn't you write about (let alone) purchase a pair of shirts that have stick figure lovers holding a a piece of a puzzle that is a picture of a heart? I know, I know….say it with me AAAAAHHHHHHHHHH!
_______________________________