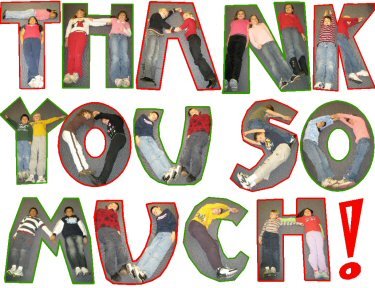 It's easy to thank those who have given of themselves in overt ways like your parents, close friends, and other family members. It's easy to thank those who have directly contributed to our bottom line or who have cared for us in meaningful ways. However, there are those who have contributed to our well being and ease of life that we often look over. So here is a list that you might want to consider.
Electrician

Pest Control

Plumber

The person who always changes your oil

Mail man

Owner or employee of the restaurant, cafe, Starbucks, deli, etc. that you frequent

Garbage Man

Accountant

Doctor

Dentist

Friends that went out of their way for you this past year
If you have any other suggestions, please let me know.