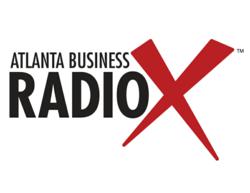 A few weeks ago I got the great opportunity to be a guest on the Atlanta Sales Radio program hosted by Steve Cadley [@salesologist] along with guest Claudia Havi Goffan of Target Latino to talk about selling in this economy. This is a relatively new show that I think is a great resource for those whose business is based on sales. In fact, Steve the host, rightly says that everyone is in the business of selling. Why is that? Because selling is
about negotiating what you would like to happen. How many times have you had to "sell your idea" on where to eat amongst friends?  Also, there are many people who are looking to create a new business from what they love to do. The most important suggestion I gave in starting a business is to not go into debt but to also focus on running a business to make a profit. If you aren't making a profit then you can't feed your love to create a business.
Claudia Havi Goffan describes how "Word of Mouth" marketing is revolutionizing the world of marketing and Sales. She has great insights that would be a boon to any company who is looking to create a deeper influence from word of mouth. I love the story of her helping a company make money in a Latin American Country that had 4000% inflation. I'd say that's a great case study.
The interview lasts about 45mins or so.
If I missed anything….let me know in the comment section
Host Steve Cadley brings over 20 years of dynamic leadership in sales, marketing and business management in organizations ranging from technology startups to Fortune 500 companies.  He has developed and managed multi-channeled sales environments leveraging process and accountability to deliver outstanding results.